How to Cope With Difficult Assistant Principal Interview Questions?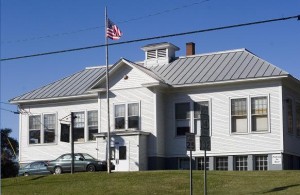 Assistant Principal plays a vital role in every educational institution. They are responsible for a variety of duties, and to hire a good AP is not an easy task for any recruiter. Therefor you can expect a tough interview, since they need to use a variety of questions and tests to choose the best person from the pool of applicants.
What questions should you expect? How to make a good impression on the people sitting in the hiring committee? And what decides the winner at the end of the interviews?
Simply, how to prepare for this challenging experience and walk away with a coveted job contract? We will try to answer the question on our website which specializes only in assistant principal interviews. Written by Glen Hughins, Consultant at Educational Recruitment Agency Meridian and a Professional Interview Coach. 
What questions should you expect in your interview?
At the beginning, they will try to asses your communication skills, understand your values and opinions, and see what your motivation to get the job is. They will try to do that with a couple of personal questions.
What motivates you to do this job?
Why should we hire you, and not someone else?
What are your goals in five years time?
You should not underestimate the importance of these basic questions, because first impression matters. If you manage to make a good first impression, you will benefit from it in the rest of your interview.
After the "introductory" part of your interview, behavioral questions follow. These questions are focused on your past experience with teaching, or management. You can expect to hear some of the following questions:
How did you deal with upset parents whose child complained about you?
How did you deal with lazy students?
Did you supervise any school event in the past? What problems did you face? How did you handle them?
How did you motivate the students to do their homework, to prepare for an exam?
As you can see, the questions relate to your past experience. Employers believe that once you took certain action in situation "A", you will most likely act in a similar way in the future, should you face a similar problem. What's more, interviewers can verify your real level of experience with behavioral questions.
Anyone can write on their resume that they have some relevant working experience. However, if they struggle to recall various work-related situations from the past, hiring committee will doubt their trustworthiness, and their real level of experience. Prepare for the questions in advance, to avoid this scenario.
Situational and personality questions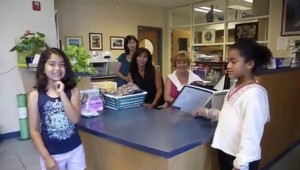 Needles to say, right personality is crucial for a good assistant principal. Your values and opinions interest the interviewers greatly. They will ask you targeted questions to assess your personality, and they will also offer some dilemmas for your consideration, so they can understand your opinions and ideas.
Once answering these questions, do not forget that the interest of school should be your first priority, the interest of students the second one, and your own interests and desires should come only after the two.
Can you describe yourself?
What do you consider good topics to talk about with young generation?
How would you win the hearts of the students at our school?
Would you let someone with bad marks organize an event?
Would you let students to give their opinions before making a decision?
If you were reported about a sexual or child abuse case under your supervision, how would you handle it?
You probably know something about our school. What can you improve about our school?
Can you define your philosophy of teaching?
General questions, behavioral and situational questions. It is not easy, is it? However, that's not all!
Personal preferences matter
To be objective, many principals, members of internal HR committees and Departments of Education, or whoever is going to lead an interview with you, are not real HR professionals. They are not going to use scientific methods to analyze your answers to their questions.
They are just men and women with good interests–to help the youngsters to find their way in life. And they want to do a good job themselves. . . . Like everyone else, they look for colleagues they will feel good with, for nice people who will help them to reach the worthy goals they pursue at the school.
Can you be such a person?
Personal preferences matter. You should do your best to build a good relationship with the interviewers. I know it's not common in many other interview, but in this one, it is a foundation stone of success. Smile, act friendly, and try to tune yourself on the wavelength of the interviewers.
Do not forget to ask questions, get involved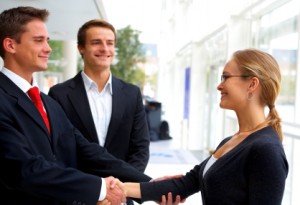 Good applicant for assistant principal position should be creative, responsible, and active. You should present your ideas in an interview. Tell them what you would like to improve, what actions you would like to take, what you would like to do with the students.
I suggest you to inquire about the school activities and the overall situation of the institution. You can also inquire about the challenges they face.
More questions you give, the better your chances of getting a job.
Listen more, talk less
However, a good employee in education should be a good listener at first place. Try to present this ability in your interview. Listen carefully, do not interrupt them, and speak to the point. Use rather short, but to the point answers. Do not forget to be positive. Schools are full of negative people.
As you can see, it's not easy to ace this interview. However, we believe that with the help of our website, you can end up being the one who signs the job contract. But the final decision is yours. It is you who must take the first step and study the information we provide on our website.
Something extra
On the pages of our website we analyze eight common assistant principal interview questions, and give you some advice on how to ace your interview. This should help you to get rid of stress, and feel more confident in the meeting with the hiring committee.
However, if you would like to do more than your competitors do to succeed, you can have a look at my Assistant Principal Interview Guide, an eBook in which you'll find detailed analysis of twenty common interview questions, with multiple brilliant answers to each question, winning interview strategies, personality tests, and much more. Regardless of your next steps, I wish you good luck in your interview!

Glen Hughins, Your Personal Interview Coach