Assistant Principal Interview Guide – Multiple Brilliant Answers to 30 Difficult Questions
Dear future Assistant Principal,
I will keep this page short, and to the point. Here is what I have for you: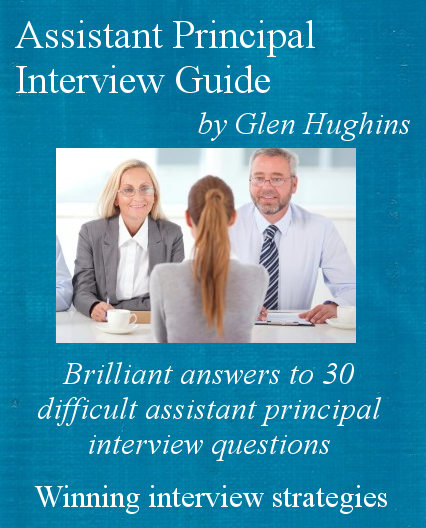 In the eBook, you will find multiple brilliant answers to each of the following interview questions:
Why do you think you can be a good assistant principal?
Please describe the role you feel parents should play in the operation of the school.
How did you deal with upset parent whose child complained about you?
What experiences have you had in working with low income and "at risk" students? How do you plan to work with them?
Did you supervise any school event in the past? What problems did you face when supervising the event? How did you handle them?
How did you motivate the students to do their homework, or to prepare for an important exam?
What actions would you take to monitor staff members' performance at our school?
What classroom management strategies have been most effective for you? Do you think that assistant principal should help teachers to improve their classroom management?
What do you consider the main challenges school principals and their assistants face right now?
If there was a conflict between a student and a teacher, on which side would you stand?
How would you lead an interview for a position of a teacher, with a candidate without experience? What questions would you ask them?
How do you build a positive school culture or climate? Give examples of how you would do that here.
Would you allow students to give their opinion before you make an important decision that impacts their daily school routine?
You probably know something about our school now. What would you improve about it, if you got a chance?
Have you ever thought of becoming a school principal?
and 15 other difficult questions you may face in your interview for a position of an Assistant Principal
Check the sample to see how this book can help you:
Sample from the eBook
---
Question: If there was a conflict between a student and a teacher, on which side would you stand?
Hint: If you decided about a conflict without a proper investigation, you could lose the trust of the students—not just one student but all of them. And that would jeopardize your job as a vice-principal.
Therefore you should always approach conflicts carefully, and address them individually. Listen to both conflict parties before suggesting an action, or taking one.
Job candidates have a tendency to say that they would stand on the side of a teacher or a school principal (just because these people interview them for the job).
This is not a good answer, however, since teachers are only humans, and they make mistakes, just like everyone else.
You should be transparent, have some conflict solving standards, and always try to afind the truth. At least that's what they want to hear in your interview answer….
Sample answers
– I really believe that assistant principals should be involved in solving conflicts, since they can look at them without emotions of involved parties. I would stand on the side of the truth in every conflict, letting both parties to tell me what happened, personally investigating the situation and deciding according to my conscience. Most important thing is to reconcile the conflict parties, so the relationship of teacher and student can continue, and both of them can still feel comfortable in the classroom.
– I would approach each conflict individually. It is hard to say on which side I would stand. Obviously, teacher is more reliable than student. But at the same time, teachers are only human beings—they can make mistakes, just like everyone else. Therefore I would approach every conflict cautiously, investigate what happened, and carefully consider the action we should take.
Question: Can you give us an example of how you have successfully managed a difficult situation at school?
Hint: You will face a lot of pressure in your new job. Expectations will be high, and you will respond for a lot of things. You will have to make difficult decisions, and offer solutions when others will struggle to say anything.
People in the hiring committee try to understand whether you can do that, and demonstrate your leadership when it matters the most.
Regardless of your past experience (or lack of it), you should show them that you are not afraid to make a move, and lead someone out of trouble.
Some good situations to talk about are:
Problems of discipline on a major scale (and how you addressed them).
Lack of quality teachers (and how you managed to bring new faces on board).
Little interest of applicants for the study programs (and what you did to increase the number of applications).
Internal problems of staff members, conflicts of teachers.
Unfavorable PR, and how you helped to turn it around.
….
Sample answers
– I taught in a multicultural school. Children were fighting each other, and some students suffered chicane, especially the outsiders who did not belong to any particular group or gang. It was a difficult situation, but I decided to try to improve the atmosphere, at least in my classes. I did a few things to make it happen. First of all, I did many group exercises, and I always let children of different races and religious beliefs to work together.
I also screened movies, such as Race: The Power of an Illusion, American History X, or Skin Deep, to bring attention to the topic with a medium that is interesting for young people, and they pay attention to the message. Discussion always followed the screening of the movie. And I also created strong rules of discipline which everyone had to follow. Gradually the situation in the classroom improved.
– In my last job of an assistant principal, we faced a decreasing number of applications. Children just weren't interested in our technical study programs. After conducting a survey with perspective applicants, I understood that the programs were outdated, at least their names and the way we presented them to the public. So we redesigned the entire website, and crafted better description of each study program. We made new promotional materials, mostly in a form of online videos.
We also changed names of some subjects, and added two new subjects to the curriculum. When this was done, we started a massive promotional campaign that was centered on showing how students enjoyed their time at school, and how they benefited from their graduation—the jobs they got, and Universities they attended later. This strategy proved successful, and we recorded a fifty percent increase of the number of applications next year.
–End of the sample–
---
These are just two interview questions. You will find thirty questions in the eBook, with an analysis and multiple great answers to each question.
All information from someone who has interviewed more than 500 applicants for the various positions in education, and who continues to help job seekers from all around the world to get jobs in teaching and educational administration. Can you imagine anything better to help you to get this job? I can't.
What is more, to ensure that you will get the job, I added some other sections to the book, such as:

Guide on how to identify the

value you can bring to the school,

and how to present this value in an interview.
Winning interview strategies that will help you to impress the members of the interviewing panel.

Questions you should ask in this interview, and when to ask them
Guide on how to follow up your interview at school
… and more
So that's it. I do not want to waste your time with lengthy sales pages, and imaginary discounts, just like other people do on their websites, while selling various digital products.

You have read the sample, you know what the eBook is about, and surely you can tell whether it will help you or not. I sincerely believe it will help you in your interview. And you can read it easily in three hours, it's 17,000 words. Only things that matter, no secondary content.
What is more, like with everything else we sell online, you have a risk free sixty days money back guarantee. If you don't like this eBook for any reason, or no reason at all, just let me know (email me at glen[at]assistantprincipalinterviewquestions[dot]com) within 60 days, and I will give you a full refund.
Quick Summary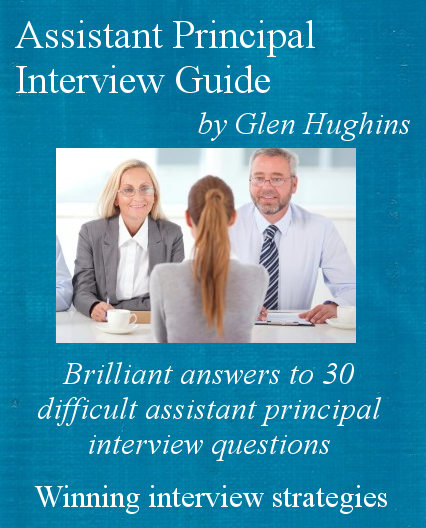 Brilliant answers to thirty difficult questions you may get in your interview for an assistant principal job.
Published in 2014, Updated for 2019 (10 new questions and improved interview strategies added in January 2019).
Several sample answers to each question, so you can choose the one that reflects your values and experience.

Strategies of acing the assistant principal interview, guide on how to make a great impression on the hiring committee, and more…
Instant download, .PDF format (you can read it on any device (mobile, kindle, PC), and you can easily print it).
Secure and simple checkout with PayPal, you can pay with your credit/debit card, or with your PayPal account.
Price: $24.95, one time payment, no hidden fees or upsell. 60 days risk free money back guarantee .
Click the checkout button below to proceed to the payment.
(After the payment you will be directed back to our website, to a protected page, to download your eBook. You will also receive a download link and instructions to your email, just to ensure that you will get the book without waiting, even if the redirect fails.)
(If you can not see an option to pay with your credit/debit card once you click the checkout button, click on "Create an account with PayPal". You will then see an option to pay with your card (as a PayPal guest), without a need to register an account with PayPal.)
Bonus materials – Just to help you decide, if you still hesitate

You will learn how to answer the following interview questions, common in all levels of interviews:
Can you tell me something about yourself?
Why did you leave your last job?
Why should we hire you?
What are your weaknesses?
And eleven other common interview questions.
This priceless guide will help you and your loved ones in any interview, for many years to come.

Teaches you everything you need to know to succeed in an interview. 
Mp3, instant download.
From a reputable interview coach.
Buy Assistant Principal Interview Guide today, and get these two interview success products for FREE.
Your interview does not have to be stressful, or difficult. You can interview with confidence, and give brilliant answers to all tough questions. Download the guide today, and succeed in your interview for a job of an assistant principal.
(Secure checkout with PayPal – you can pay with your debit/credit card. Single payment of $24.95. Instant Download. 60 days money back guarantee. No renewals, no upsell, nothing. Just one eBook and a great job contract waiting for you.)
Test it out for yourself. Try my professional Interview Guide in your next interview. Once you have tried it, I am confident you will keep it and will be more than happy about your purchase. But if not, all you have to do is asking for a full refund. You can not lose anything with your purchase. You can only win a great job contract.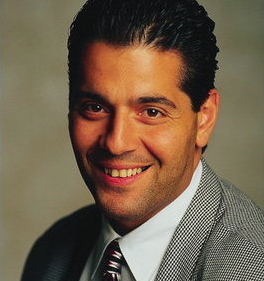 Sincerely,
Glen Hughins,
Your personal job interview coach

P.S. Feel free to send me a message if you are still not sure how this guide will help you to get a job. I try my best to answer all messages within twelve hours (glen[at]assistantprincipalinterviewquestions[dot]com).