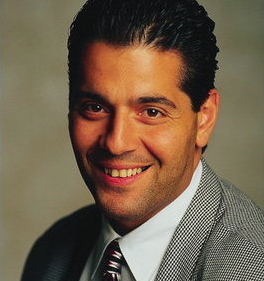 AssistantPrincipalInterviewQuestions.com was founded in May 2013 by Glen Hughins, Recruitment Consultant and Interview Coach from Philadelphia, who had worked as a school principal for fifteen years, before he started his career in recruitment consulting and interview coaching.
Glen specializes in helping job seekers to get entry level and intermediate positions in teaching and education administration. Apart from this website, he runs a popular website for teachers, Teacher-InterviewQuestions.com , and participates on other online ventures.
Glen has become a member of Career Consulting Association in 2017, further solidifying his status of the leader in the niche of job interview preparation and career consulting.
Some statistics (see screenshots below)
The website has helped more than 150,000 job seekers since May 2013.
We have welcomed visitors from more than 190 countries and territories.
The website has been shared and linked to numerous times, and has received traffic from a staggering 450 traffic sources.
More than 1,500 people has bought Glen's eBook, the Assistant Principal Interview Guide, with great satisfaction (we offer a 60 days risk free money back guarantee on all purchases, and the all-time average refund rate is less than 1.5 percent.)
Screenshots from Google Analytics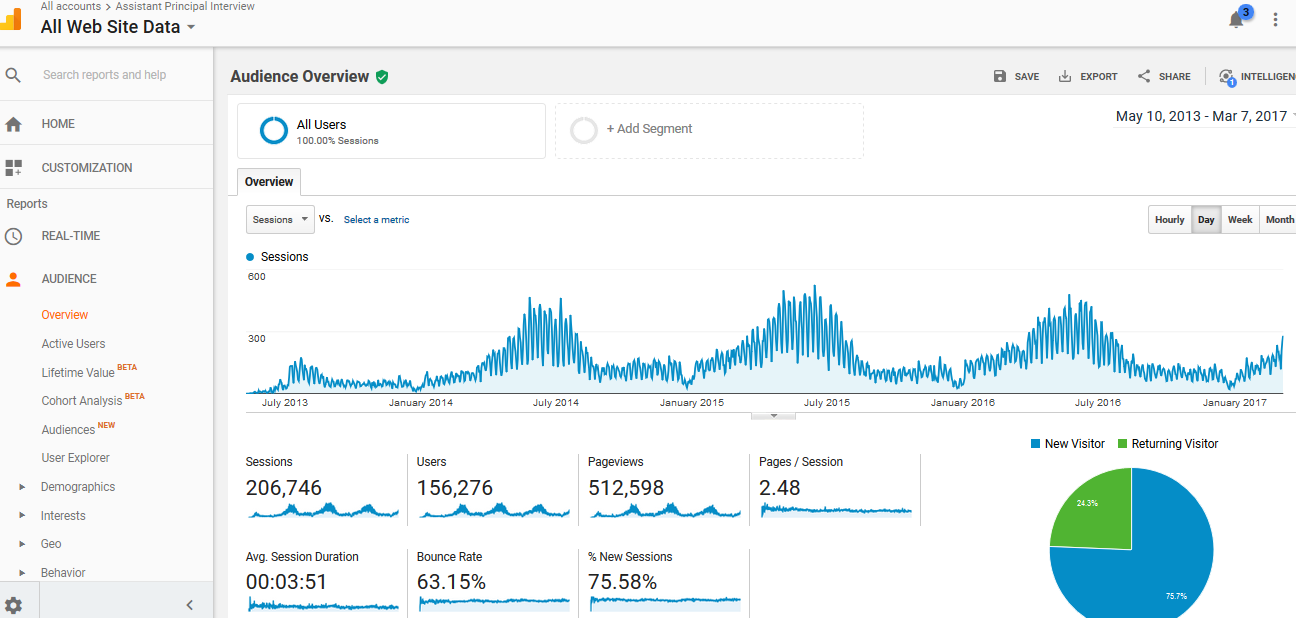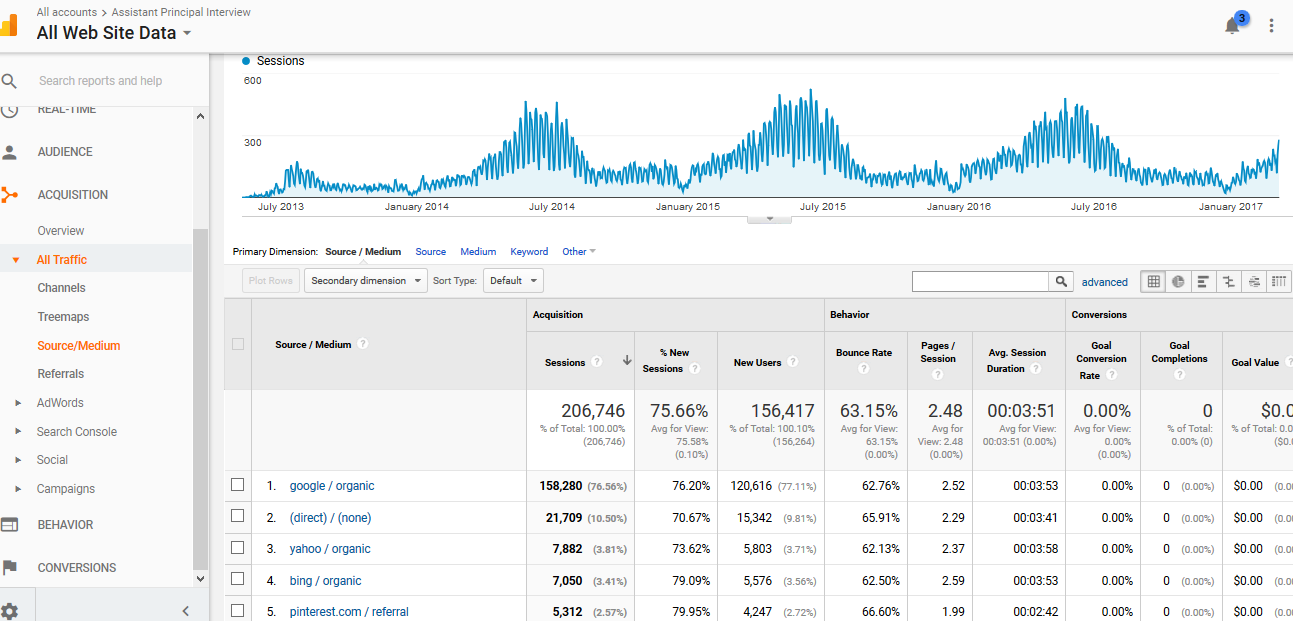 If you have any questions, or would like to request a temporary access to Google Anlytics (for advertisers and partners from the association), please contact us.