Assistant Principal Interview Questions & Answers [2020 Edition]
Assistant principals play a vital role in every educational institution. It is not easy to hire a good candidate for this job, and you can expect a difficult job interview. I will show you what questions you should expect, how to prepare a good answer for each question, how to make a right impression on the hiring committee, and what decides the winner at the end of the interview process.
Welcome to my website which specializes only in assistant principal interviews. My name is Glen Hughins, I work as a Consultant at Educational Recruitment Agency Meridian, and I help job seekers succeed in their interviews. Today I will try to help you to succeed. Ready to start?

What questions should you expect in your interview?
At the beginning of the interview, they will try to asses your communication skills, and understand your values, opinions, motivation, and career plans. They will use a couple of question to help them with the task:
What motivates you to do this job?
What are your goals in five years time?
Why should we hire you, and not someone else?
You should not underestimate these basic questions. First impression matters, and for some interviewers, your motivation and career plans may matter more than your experience or education. What is more, if you do well in this first part, it will help you to calm down and feel more confident during the rest of your interview.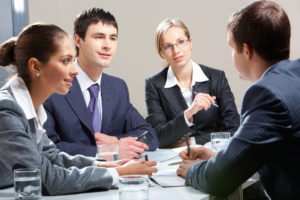 The real challenge
The real challenge starts with behavioral questions. They will ask you about various work related situations from the past, concerning your experience with teaching, administration, and management. You can expect to hear some of the following questions:
How did you deal with upset parents whose child complained about you?
Can you give us an example of how you have successfully managed a difficult situation at school?
Did you supervise any school event in the past? What problems did you face? How did you handle them?
Describe a conflict you had with one of your colleagues. How did you solve the conflict?
How did you motivate the students to do their homework, to prepare for an exam?
The logic of behavioral questions can be described in the following way: They believe that once you approached a certain situation in a certain way, you will likely act in a similar manner in the future, should you face the same problem, or similar circumstances. What is more, interviewers try to verify your real experience with behavioral questions.
Anyone can write anything on their resume. However, if you struggled to recall various work-related situations, people from the hiring committee would doubt your past experience as a teacher, or education administrator. Prepare for the questions in advance and you will avoid that happening to you.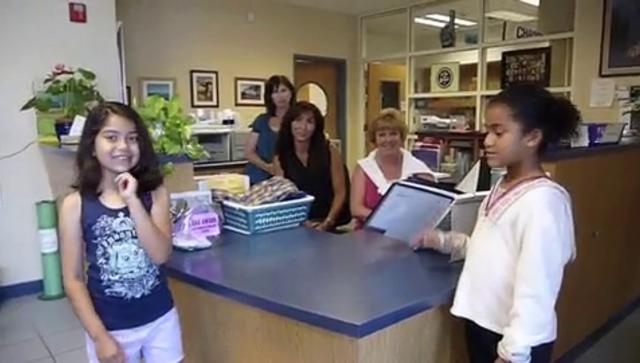 Personality, situational, and technical questions
Needles to say, right personality is crucial for this position. Your values and opinions interest the interviewers.
They will ask you questions to assess your personality, and they will also offer some dilemmas for your consideration, so they can understand your opinions and attitudes to teaching and to leading the school.
Once answering their questions, try to refer to the interests of the school and the students.

Please describe the role you feel parents should play in the operation of the school.
What experiences have you had in working with low income and "at risk" students? How do you plan to work with them?
How would you win the hearts of the students at our school?
Would you let students to give their opinion before making an important decision at school?
If you were reported about a sexual or child abuse case under your supervision, how would you handle the case?
You probably know something about our school. What can you improve about our school?
What classroom management strategies have been most effective for you? Do you think that assistant principal should help teachers to improve their classroom management?
Is there anything else we did not cover that you would like us to know about you as we consider you as a candidate for the position of an assistant principal?
It is not easy, is it? However, that is not all you need to consider and prepare for.

Personal preferences matter
You need to realize that neither most school principals, nor most members of internal HR committees belong to HR professionals. Interviewing candidates for the job is not their specialization (the situation differs if a specialized recruitment agency takes care of the selection process).
The people who lead an interview with you are just men and women, like I and you. Like everyone else, they look for colleagues they will feel good with, for nice people who will help them to pursue the goals they set at their school. Can you convince them that you are such a nice colleague?
You should try to build a good relationship with your interviewers. In many cases, it will be a foundation stone of your success. Show positive emotions, show some respect, try to listen to them and understand them better, try to connect with them on a personal level as the interview progresses.
Do not forget to ask questions, get involved, but also listen to what they have to say
Try to present your ideas in an interview. Tell them what you would like to improve, what actions you would like to take, what you would like to do with the students to help them progress.
I suggest you to inquire about the school activities and the overall situation of their educational institution. You can also inquire about the challenges they face at school.
Good AP is a good listener. Show them that you are one. Listen carefully to their questions, do not interrupt them, and speak to the point. Use rather short, but effective interview answers. And do not forget to show positive emotions and dreams, because schools are full of negative people–we do not need to hire another negative person.
eBook for those who want to go an extra mile, 2020 edition
On the pages of my website, I analyze eight common assistant principal interview questions, and give you some advice on how to ace the interview. This should help you to get rid of stress, and feel more confident.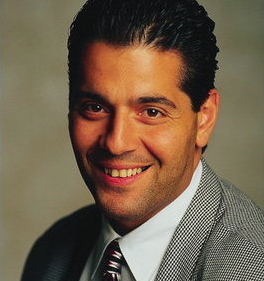 However, if you would like to really prepare for this challenging experience, you should have a look at my Assistant Principal Interview Guide, an eBook in which you will find brilliant answers to forty* difficult interview questions, winning interview strategies, and more.
* (10 new questions were added to the eBook in 2020. 2019 edition had only 30 questions)

Thank you, and good luck in your interview!
Glen Hughins, Your Personal Interview Coach