What do you consider the main challenges for assistant principal?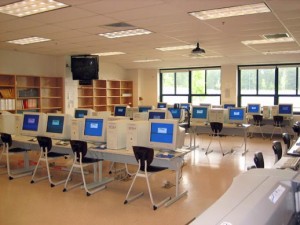 Challenging times, youngsters are changing. They are not anymore as interested in education as ten years ago. With the boom of social media and smart phones, both teachers and assistant principals face a lot of new challenges at schools.
A good applicant for this position should be able to name at least some of the challenges, and offer some ideas on how to tackle them.
Speak about challenges you can handle
Interviews can easily put their templates aside, and ask you an additional question. You mention a challenge, and they will ask: How do you think we can deal with this particular challenge?
Therefore it makes no sense to discuss tough challenges that have no solutions… Oppositely, you should pick a solvable challenge and offer some ideas on how to handle it. Schools do not want to hire someone who sees a lot of challenges. Schools want to hire people who will help them to face the challenges. They understand the problems they have nowadays … but they need you to find some solutions and help them to solve these problems.
So, what are the common challenges?
High dropout rates and low academic achievements
Little interest in study, especially in traditional subjects
No interest in after school activities and courses
Worsening level of communication skills and social skills of young generation
New era addictions, such as gaming addiction, social media addiction and similar
"I hate my teacher" problem
Skipping school…
There are obviously many challenges we face. The key is to offer a complex solution, doesn't matter what challenge you decide to talk about. Can you do it?
Special Tip: This was the last question we analyzed on this website. However, if you want to see multiple brilliant answers to all tough assistant principal interview questions, and learn how to impress the interviewers, you should have a look at Assistant Principal Interview Guide from Glen Hughins, co-author of this website. Thank you, and good luck!